Sélectionnez la catégorie de News Maths-fi :


Les brèves Maths-fi du 21/06/2012.
By Binyamin Appelbaum


Federal Reserve Board and Federal Open Market Committee release economic projections from the June 19-20 FOMC meeting

---
---
Inscrivez-vous !



Rouen Business School: Mastère Spécialisé en Finance, Gestion d'Actifs et Risques, agréé Conference des Grandes Ecoles.
MS reconnu au niveau international depuis près de 15 ans.
Débouchés :
Ingénieurs et Analystes Risques/Financiers, Traders Taux, Forex et Matières Premières, etc...
Deadline pour candidater en ligne :

31 août 2012.
Plus d'informations sur le MS qui vous permet d'acquérir une expertise de haut niveau en finance de marché...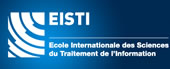 New Master in Quantitative Finance and Risk Management
EISTI
(Ecole Internationale des Sciences du Traitement de l'Information).
The EISTI, an engineering school with two tracks - in Computer Science and applied Mathematics -, is now able to offer a new pedagogical element, resolutely international.
This Master's Degree is
accredited by the Ministry of Higher Education and Research in 'Quantitative Finance and Risk Management'
and will be
taught in English.
Opening: September 2012 -
Deadline for application:

July 31st, 2012.


Find out more...
---
---
Opportunités Professionnelles Paris, Bruxelles, Londres
Vous souhaitez également diffuser vos offres sur Maths-Fi ?
Contactez-nous !
---
---