Les Brèves Maths-fi du
jeudi 14 décembre 2017.

Maths-Fi vous souhaite une excellente journée et vous propose aujourd'hui :
Réseau Maths, Finance & Big Data sur LinkedIn : merci à nos +27.000 abonnés ! Cliquez ici pour les rejoindre.
Career @Architas: Hedging Analyst (Paris - La Défense, Full Time Position) - Graduate to 5 Years Experience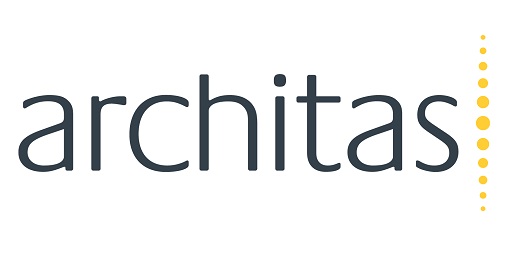 Architas is a dynamic Investment Company, focused on delivering multi-manager investment propositions. Our consistent investment process enables us to design multi-manager solutions as well as act as a centre of investment excellence for the AXA Group. We are a member of the global AXA Group, bringing multi-manager expertise to the whole company.
Within Architas, Architas Solutions was set up as a transversal initiative to offer investment products with guarantees throughout Europe and Asia. In Architas Solutions we design, manufacture, distribute and hedge unit linked investments with guarantees.
The Hedging teams are based in Paris and Singapore.
Architas is looking for a Hedging Analyst (Full Time Position, Paris La Défense, Graduate to 5 years experience)
Main areas of responsibility for this position are:

Daily monitoring of risks and calibration of hedging transactions/ Tools maintenance and evolution
Production of the trading grids:
Timely daily calculation of P&L and Greeks [...]
Your background:
Master or engineer in mathematics/finance.
Strong technical skills:advanced financial maths,asset modeling & stochastic techniques.
Knowledge of VBA,Cplusplus. Experience. on Bloomberg is a plus
Full job description - Apply now (ref: Hedging-MF): architas@mathsfi.com
Votre entreprise recrute ? Contactez-nous rapidement !
Cliquez ici pour en savoir plus

| | |
| --- | --- |
| Quant Corner France/International | |

ALFIC - Analyste Quantitatif Paris & Londres
Bientôt de nouvelles offres ! New @ MOODYS Investors Service : Quant, Financial Engineer & Software Engineer - London - Frankfurt
BNPParibas Hong Kong: recrutement terminé !

Etc.
Retrouver l'intégralité de nos offres d'emploi ou de stages France et International
Cordialement,
L'équipe Maths-fi
newsletter@maths-fi.com
Tél : 01-42-77-19-72

Rejoindre le réseau maths-fi sur linked in

Toutes les news Maths-Fi sur Twitter

MathsFi_Jobs : Toutes les offres d'emploi en finance à New York, Londres, Singapour... sur Twitter

Emploi_Finance : Toutes les offres d'emploi en finance en France sur Twitter

Maths-Fi au format RSS, voir :
http://www.maths-fi.com/flux-rss-maths-fi.asp
La CVthèque Maths-fi.com + 9.400 CV ingénieurs et Bac+5 spécialisés en Finance Quantitative :
http://www.maths-fi.com/cvth/cvconsult.asp
Nos partenaires recrutent :
http://www.Maths-fi.com/partenaires.asp
http://www.Maths-fi.com
: +1.100 annonces emploi et stage, France et International, en ligne.
Le site de la formation et de l'emploi en finance de marché, ingénierie financière, IT finance, finance quantitative et mathématiques financières.
Maths-fi soutient l'enseignement et la recherche en finance quantitative :
http://www.maths-fi.com/finance-recherche-enseignement.asp
Les Masters en Finance de Marché partenaires Maths-Fi :
http://www.maths-fi.com/finance-recherche-enseignement.asp
La newsletter Maths-fi :
http://www.maths-fi.com/dev/newsletter/ajout.asp
---