Voir les 8 annonces d'emploi de SOCIETE-GENERALE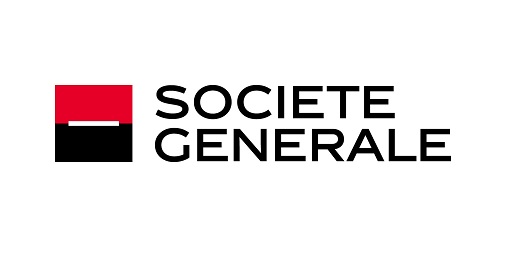 Model Risk Manager Junior-(H/F)
---
RÉFÉRENCE : 1700043L
DATE DE DÉBUT : Immédiat
MÉTIER : Risques
ENTITÉ : Fonctions centrales groupes
LOCALISATION : Hauts-de-Seine
TYPE DE CONTRAT : C.D.I

Environnement

Au sein de Société Générale, vous rejoignez la Direction des Risques, qui a pour principale mission de contribuer au développement des métiers et de leur rentabilité par la mise en oeuvre de l'appétit au risque.
Travailler au sein de la Direction des Risques, c'est exercer un métier intellectuellement passionnant et vivre un quotidien stimulant, rythmé par l'actualité économique.

C'est aussi être en proximité avec l'ensemble des métiers du Groupe et intégrer une filière d'excellence.
As a part of the Risk Department, you will be at the center of Société Générale's business. The Risk Department aims to contribute to the development of business lines and their profitability through a challenging risk culture.

Working within the Risk Department is intellectually stimulating, and current economic activities guide our analysis on a daily basis. As a key business partner, the department is in close proximity to all of the Group's business lines. Joining us would mean integrating into a network of proven excellent at the very center of the bank's activities, opening access to new and exciting development opportunities.

Mission
Les missions du Model Risk Manager s'inscrivent dans le contexte renforcé des exigences réglementaires et comptables relatives à l'encadrement et au suivi des modèles de risque réglementaires et de leurs enjeux. Vous êtes en charge de la revue indépendante des modèles internes de risque de la banque. Encadré(e) par un chef de mission, vous:
conduisez des travaux de validation consistant à revoir les travaux de modélisation, de recalibrage et de backtesting développés par les entités modélisatrices du Groupe.
Vous analysez, testez et jugez les méthodes, veillez à la conformité règlementaire de ces modèles et en appréciez leur robustesse et leur performance.
Enfin, vous contribuez à l'élaboration du rapport de validation afin de communiquer les conclusions de la revue.

Pour une mission de revue de modèles internes, le Model Risk Manager Junior :
se base sur le cadrage du projet réalisé par le chef de mission
mène des travaux de revue,
échange avec l'entité modélisatrice,
participe à la rédaction du rapport de validation, des constats et de la synthèse de la revue,
peut contribuer à présenter les conclusions de la mission lors des points de débrief et/ou lors du comité modèles,
assure la documentation et l'archivage des analyses menées.
Vous êtes amené(e) à travailler sur des problématiques diverses :
risque de crédit retail ou non retail (modèles de probabilité de défaut, de perte en cas de défaut, stress-tests...),
risque opérationnel, risque de marché (value at risk, EEPE, modèles liés à la fundamental review du trading book, initial margin...),

modèles développés dans le cadre d'IFRS 9,

modèles répondant à des exigences réglementaires US.

The missions of a Model Risk Manager are varied and hinge upon the strengthening of regulatory and accounting requirements related to the supervision and monitoring of risk models. In this context, you will be responsible for conducting internal model reviews (validation of the modeling, calibration, backtesting, etc.) that have been developed by the Group's modeling entities.

Your main missions will be:


Carrying out modeling validation missions, based on the planning and framework defined by the Mission Lead.
Interact with the modeling entities.
Analyze and test methods by using both technical knowledge and critical thinking.
Conduct quantitative reviews (statistics).
Be vigilant in the analysis of the regulatory compliance, robustness and performance of these models.
Contribute to the composition of a validation report in order to communicate the conclusions of the review mission.
Contribute and present the results of the review at the Models Committee.
Ensure adequate documentation and archiving of the analyses carried out.

The model risk manager junior works on many different topics such as:


retail or wholesale credit risk (PD models, LGD models, stress tests...),

operational risk models, market risk models (VaR/SVaR/FRTB, EEPE, CVA, SIMM, IRC/CRM...),

models developed under the IFRS 9 framework,

models developed to comply with US regulatory requirements
Profil
BAC + 5 École d'ingénieur ou équivalent universitaire (Master 2 en Mathématiques appliquées à la finance) avec une première expérience en modélisation.
Bonne maîtrise de l'environnement de marché et des produits financiers.
Connaissance des techniques de modélisation (statistiques descriptives, modélisation statistique, modèles stochastiques).
Maîtrise des outils de la modélisation statistique, notamment de SAS.
Connaissances réglementaires (Basel framework, CRR, RTS EBA...).
Bon niveau d'anglais (communication écrite et orale).
Qualités rédactionnelles et de synthèse.

Master in Applied Mathematics in Finance.
Good knowledge and first experience in modeling techniques (descriptive statistics, statistical modeling and probabilistic).
A good grasp of statistical modeling tools, especially SAS would be appreciated.
Proficiency in MS Office (Excel, Word, PowerPoint) and an intermediate level of English (document writing) are essential for this position.

Évolution
Rejoindre une telle équipe constitue une opportunité tant en termes d'acquisition d'expertises nouvelles que de perspectives d'évolution au sein d'un groupe qui déploie ses activités à l'échelle internationale.
Poste basé à La Défense – CDI
A pourvoir dès que possible.
Société Générale a reçu pour la 4ème année consécutive, la certification « Top Employer France » pour sa politique de Ressources Humaines.
Joining this team is an opportunity both in terms of acquisition of new expertise and of prospects for development within a group that operates internationally.
Position based at La Défense - CDI
To be filled as soon as possible.
For the 4th consecutive year, Société Générale received the "Top Employer France" certification for its Human Resources policy.
Répondre à cette annonce par
email
.
Merci de faire parvenir votre cv et de ne pas modifier les mentions concernant la provenance de l'annonce.