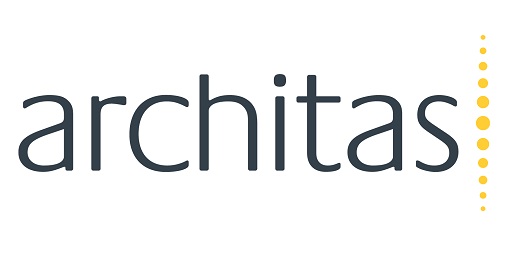 Hedging Analyst - Full Time Position - Paris - La Défense
---
Short Description of the Entity

Architas is a dynamic Investment Company, focused on delivering multi-manager investment propositions. Our consistent investment process enables us to design multi-manager solutions as well as act as a centre of investment excellence for the AXA Group. We are a member of the global AXA Group, bringing multi-manager expertise to the whole company.
Within Architas, Architas Solutions was set up as a transversal initiative to offer investment products with guarantees throughout Europe and Asia. In Architas Solutions we design, manufacture, distribute and hedge unit linked investments with guarantees.
The Hedging teams are based in Paris and Singapore.

The team function is to perform the daily calculation and hedging of financial risks within a pre-defined hedging strategy, the daily calculation of the Profit and Loss (P&L) and its accurate attribution.
Continuous tools maintenance and upgrade as well as improvements in the strategy are made to achieve the best hedging P&L possible.
The hedging services team is in direct interaction with clients and partners.
Main Missions

The main areas of responsibility for this position are:
Daily monitoring of risks and calibration of hedging transactions/ Tools maintenance and evolution

Production of the trading grids:
Timely daily calculation of P&L and Greeks
Determination within a pre-defined strategy of appropriate trade recommendations,
Follow up of orders once validated and sent into the markets for smooth integration into the sensitivity analysis

P&L attribution

Daily review of the P&L generated by the implemented hedging strategy :

Determination of market led impacts: changes in prices of various underlyings (equity / bonds / funds / interest rates / FX).
Determination of other impacts (actuarial, modeling, inputs ...)
The follow up of P&L and the attribution of changes to specific items
Measure of each specific items contribution.
Identifications of new sources of P&L, determination of relevant measure methodology and integration in the daily process

Hedging strategies

Co definition and enhancement of the existing hedging strategy:

Studies on the hedging strategy effectiveness in relation with the hedging strategy team.
Proposal and studies on potential improvements to the existing strategy (pre-hedge or hedge).
Spreading out best practices from other countries/experience.

Review the product design and assumptions in the light of hedging:

Review product design and modeling to anticipate and mitigate hedging issues or P&L volatility.
Maintenance and evolution of tools

Tools oversight and maintenance

Participation in the maintenance and evolution of the tools used by the team (Trading Grid, Inforce Analysis Tool ...) through specifications and developments
Participation in testing programs for tool releases

Automation of tools


Further automation of the daily process through tools improvement and development
Interface with clients and partners

Participation in the various meeting related to hedging delivery, improvement and results:

Regular follow up calls with clients to communicate foreseen improvements and explain results.
Involvement in specific projects with partners (execution partners or asset management partners).
Preparation of supports for these meetings/projects

Qualifications, Skills and Experience Required

General Office Skills
Must be client focused.
Leadership, result oriented, willingness to improve processes and to propose innovations, capacity to share information and best practices
Fluent in English.

Technical Skills
Very strong technical skills: advanced financial mathematics, asset modeling and stochastic techniques.
Good knowledge of financial markets.
Good knowledge of saving products, insurance related risks and hedging techniques. Knowledge of Variable Annuities is a plus.
Knowledge of VBA and C++. Experience on Bloomberg is a plus.

Interpersonal Skills
Must be organized, rigorous and able to prioritize tasks.
Must have flexibility to adapt to dynamic projects in a multi-cultural environment, must possess high quality of work ethic and be highly reliable.
Strong communication skills, with the ability to think creatively, to express thoughts clearly, and to work effectively with others.

Qualifications
Master in mathematics or finance, or engineering school

Experience
From graduate to 5 years of experience
To apply, send your
Resume + Cover letter
, including the
reference Hedging-MF
at
architas@mathsfi.com
Apply by
email
.
Please do not modify the subject of the mail or your application will not be considered.