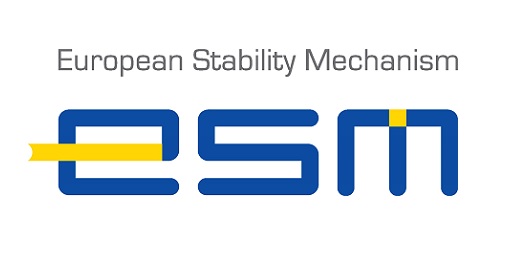 Experienced Asset and Liability Management Officer - Four-year fixed term contract, with possibility of extension - Luxembourg
---
Deadline for application:
19 May 2022
We are looking for an
Experienced Asset and liability management (ALM) officer
to help assess and manage financial risks on the ESM/EFSF balance sheet. The selected candidate will report to the Head of ALM and Financial Structuring.
The ALM and Financial Structuring team monitors, manages, and reports the financial risks
(liquidity, interest rate, and foreign exchange) generated by ESM/EFSF activities on- and off-balance sheet; it also performs the
cash management function
(daily forecasts and recommendations to the treasury function).
In this role, the experienced ALM Officer will assess and manage structural risks related to EFSF/ESM balance sheet mismatches, especially liquidity gaps, propose strategies to mitigate them, and participate in relevant management activities.

The ESM is the permanent crisis resolution mechanism for euro area countries. It provides financial assistance to Members facing financing difficulties. European leaders have agreed to an expanded mandate for the ESM, which it will implement in the years ahead.

The ESM will have a stronger role in the analysis of financial stability risks and design of policy measures in programmes, jointly with the European Commission; it will provide the Single Resolution Board with a financial backstop to support effective and orderly resolution of banks.

In the context of the current Covid-19 crisis, the ESM has established a precautionary credit line as one important element in the joint European response to the pandemic.
The ESM is a
unique place to work
with around 210 individuals from around the world committed to making a difference to the future of the euro area. It recruits talented professionals of any nationality from both the private and public sector.

KEY ACCOUNTABILITIES
Monitor EFSF/ESM structural risks (liquidity, interest rate, and foreign exchange) by regular analysis and production of ALM reports;
Define appropriate strategies and instruments to mitigate risks arising from the EFSF/ESM's liquidity profile;
Manage issues and formulate advises related to the use of derivative instruments, including collateral management;
Contribute to ALM's advisory role, keeping ESM management informed and up-to-date on strategic matters that impact EFSF/ESM balance sheets;
Participate in the implementation of ESM guidelines on risk reduction measures for beneficiary Member States;

Refine existing quantitative models and, if required, build new ones to efficiently and reliably forecast and measure the liquidity positions of EFSF/ESM or other financial risks;
Participate in and take ownership of projects within the ALM & Financial Structuring team or across departments, as needed;

Adapt policies and procedures to any change in the mandate of the ALM & Financial Structuring team;

Interact effectively with top professionals in various areas, including lending officers, funding officers, treasury managers, economists, middle & back office officers, risk officers, IT developers, accountants, and lawyers.

KEY BACKGROUND & EXPERIENCE
University degree, preferably in finance, mathematics, quantitative analysis, economics or another relevant field
At least five years of relevant experience in ALM, investment, treasury, and/or risk management, preferably acquired in a financial services environment
A combination of professional experience in both the public and private sectors is an asset
Excellent knowledge of ALM, financial risk concepts and calculus, and risk management techniques

Proven ability to develop quantitative models using Excel
Capacity to code in VBA, Python or another programming language is strong asset
A professional qualification, such as FRM, CFA, BTRM or CA/ACA/ACCA/CPA is an asset
Excellent oral and written English skills, additional languages are an asset

KEY COMPETENCIES
Strong analytical skills
Rigour and attention to details
Communication and interpersonal skills
Teamwork and collaboration oriented
Resilience, flexibility, and adaptability
Inclusive and respectful of diversity

Contractual conditions
Four-year fixed term contract, with possibility of extension
The ESM aims to provide equal opportunity to all candidates irrespective of their gender, nationality, age, race, culture, education, religious beliefs, sexual orientation, or disability. To further enhance the diversity of our workforce, we particularly encourage women to apply.

Note 1: The ESM reserves the right to refrain from hiring, or to slightly modify job responsibilities, as needed.

Note 2: As a result of the selection process, please note that you may be placed on a 'reserve list' valid for a duration of six months during which you might be considered for a similar position with a similar level of requirements. Only those candidates who have been notified will be placed on the 'reserve list'. After this period, you will need to apply again for our vacancies to be considered for a different selection process.